Congressional Softball League Registration

MD-DC ASA Player Pool
---
This page lists how to register as a softball player from any Maryland, DC, or other area league.
If you want to play in the Congressional Softball League, go back a page and select the other player link.
Below explains in detail fees, this type of registration option and ASA insurance.
THE SOFTBALL ENTRY FEE IS A FLAT $24 per player RATE FOR PLAYERS WHO CAN BE ON ANY ASA/USA SOFTBALL TEAM ROSTER OR SOFTBALL PLAYER POOL AS A FREE AGENT.
NOTE THAT WE DO NOT become involved in the organization or administration of any other softball league or team. After you register through this web site, WE CANNOT REFUND YOUR FEE ONCE WE SUBMIT YOUR INFORMATION TO THE INSURANCE COMPANY.

SO, PLEASE BE PREPARED by reading this page carefully before registering on the next page.
INDIVIDUAL PLAYER REGISTRATION PROCESS

The fee for each softball player is $24. If your softball team has already registered with us, you need to be on that roster...and you may not need to register now as an individual player since you may be covered under that team policy. Otherwise, if you register now, you will be categorized under the Maryland-DC Player Pool regardless of your actual physical location.
To register, your softball category name will appear from a list of teams in a drop-down menu on the next page for you to choose. Select "MD-DC ASA Pool," the second choice in the list of team names in the drop-down menu.
You have two options to pay: mail a check or to use PayPal (credit card through PayPal or your existing account). If you have any doubts, delay registering and contact the Commissioner for more information.

YOUR EXPECTATION OF PRIVACY
On the next page you will enter your personal information. The CSL will ONLY use your information for the Commissioner to contact you...to mail an ID card, if applicable, or contact you if a team wanting to draft you cannot contact you. If you register as a free agent, you will have the ability to enter other contact information for the captains to view when seeking to draft players...your personal information preferences are your choice.


PLAYER REGISTRATION

Regardless of how you register...in the Congressional Softball League (CSL), or from another league...you are covered by insurance as outlined on this page or in your policy. Your registration, also enters you in the ASA, and covers you for an entire calendar year and for any ASA or USA team on which you play throughout the United States.
IMPORTANT DETAILS ABOUT THE INSURANCE

Through an agreement between the CSL and ASA, we are able to provide liability insurance for teams to qualify for field permits and provide affordable accident or injury insurance for players. The registration process can be based on either a team or per-player basis.
Registering as an individual player here is considered as registering as a full-time player, regardless of your status on a team or the number of games you actually play. Therefore, YOU QUALIFY WITH OTHER PLAYERS, SPONSORS, FIELD OWNERS, COACHES, UMPIRES, SCOREKEEPERS AND ANYONE REGISTERED FULL-TIME in the CSL, and you automatically receive ASA Bollinger health/accident and property/injury liability insurance. Players may also receive an ASA identification card as proof of coverage, either printed or electronically.

The insurance will cover each player for ANY team (or multiple teams) in our league that they play on this season and is valid throughout the nation while the player participates in ANY league under ASA or USA sanctions during practices, clinics, games or tournaments for an entire calendar year. The insurance will remain in effect on a yearly basis and is automatically renewable next season through CSL.


Remember, this insurance is portable, and coverage stays with a registered player regardless of the number of teams or where that player participates throughout the nation (in ASA or USA leagues) for the remainder of the calendar year.
$250,000 Player Accident Injury Insurance Plan

Under this ASA Plan, coverage extends to covered injuries incurred by
participants while practicing or playing in games. For Clinics,
coverage applies to participants while taking part in clinic
activities at the designated clinic site. The policy does not cover
travel or off-premises activities under this plan.

The Accident policy provides the following benefits:

$250,000 Accident Medical limit per claim
$5,000 Accidental Death benefit
$10,000 Accidental Dismemberment Benefits Principal Sum
$2,500 Physical Therapy/Chiropractic limit ($100 per visit)
$1,000 Durable Medical Equipment Limit
Full Excess Coverage
52-Week Benefit Period
$500 Deductible

This policy is written on an Excess basis, which means that the
policy is secondary over any other valid and collectible insurance or
health plan that a player may have. Therefore, you need to submit your
expenses to your own medical benefit plan first, for this policy to
consider your claim.

If you have no other coverage in force, this policy will pay your
claim as Primary, subject to the $250 deductible. The policy
only covers medical and dental expenses, which are incurred
during the Benefit Period – within 52 weeks of the date of injury.

$5,000,000 Liability Insurance Plan

This ASA Liability Insurance Plan provides protection
for lawsuits and court judgments that may result from bodily
injury and property damage claims arising out of your operations.

The policy limits are:

$5,000,000 per Occurrence limit
$8,000,000 Aggregate limit per Location
$2,000,000 Products/Completed Operations aggregate
$2,000,000 Advertising/Personal Injury limit
$2,000,000 Sexual Abuse limit per occurrence
$2,000,000 Sexual Abuse limit aggregate
$300,000 Fire Legal Liability
$10,000 Medical Payments (to non-participants)
$500 Deductible

Note: The policy no longer covers broken auto windows...don't hit foul balls!

The policy includes Participants Liability, which is one of the most
important aspects of Liability coverage for sports organizations.

Who is covered under this policy?
♦ Organizers
♦ Officials
♦ Participating Teams or Players
♦ Individual Team Members
♦ Field Owners (as Additional Insureds, if requested)
♦ Sponsors

This is the most comprehensive coverage for participants, especially when combined with the Player Accident Injury Insurance Plan.


WHY INSURANCE?

Previously, a player collided at home plate and broke several teeth that required nearly $6,000 of restorations. In the past, our insurance policy paid out claims amounting to thousands of dollars for property damage, personal injury for reconstructive knee surgery for a player with no other health insurance, plastic surgery for another player's broken nose from a line drive and for less serious accidents to other players as well as for injuries to passersby on the Mall.
Surprisingly, the league previously faced (but thankfully avoided) a multi-million dollar suit, not once, but TWICE when tourists were hit by errant balls on the Mall. One of those incidents was rather severe when a tourist was knocked unconscious by a hard hit softball that had become like a missile. Therefore, we are proud to be able to provide affordable coverage included with the $24 that players pay to protect everyone's interests (sponsors, field owners, players, umpires, the team and the league) during the season with both personal injury and liability insurance through ASA.

The liability insurance will provide general spectator liability coverage of $5,000,000 per occurrence for bodily injury and property damage with $5,000 medical payment for non-participants with a NO deductibles, but more importantly, covers the team as an entity, captains, players, umpires and sponsors who may be individually named in a suit from spectators or passersby.

The accidental injury medical coverage for players has a $500 deductible. The medical coverage is $250,000 per claim as primary coverage for players without health insurance...or as an excess benefit plan for players who already have a health insurance policy. The Medical insurance covers umpires, full-time players, coaches, managers and scorekeepers for accidental injuries during games, practices, tournaments or during group travel as a team. The policy also covers medical and dental bills incurred during a 52-week benefit period from the date of injury.

IF YOU DO NOT HAVE HEALTH INSURANCE COVERAGE OF ANY KIND, THE CSL's INSURANCE AGREEMENT WILL PROVIDE PRIMARY MEDICAL/INJURY COVERAGE (with a $500 deductible) FOR THE REMAINDER OF THE CALENDAR YEAR for softball-related injuries.

Visit the ASA web site www.mddcasa.org or the Bollinger Insurance web site www.bollingerasa.com for more detailed information.
For information about claims procedures, contact the CSL Commissioner.
SOFTBALL PLAYER POOL DESIGNATION PROCESS
Softball players NOT in the Congressional Softball League should select the "MD-DC ASA Pool" classification when registering themselves through the CSL:

1.) SOFTBALL PLAYERS, REGARDLESS OF WHERE YOU PHYSICALLY RESIDE, should register in the Maryland-DC ASA player pool. On the next page in the first category (Find your team:), select the second choice, "MD-DC ASA Pool," from the drop-down menu at the top of the list of team names.
REGISTRATION FEE PROCESS

On the final page of registration, you will have an option to pay your fee EITHER BY CHECK or ON-LINE via PayPal, using a credit card or your PayPal account. (Any PayPal account can send the fee for you if you sign into that PayPal account during the final phase of registration.)

After you enter your information on the next page, and submit it to our database, DO NOT HIT YOUR BACK BROWERS OR IT WILL ENTER YOU AGAIN AS A PLAYER. Our system will assign you a player number and list the identification number of the MD-DC player pool (#4024). Print that page for your records or include a copy with your check if you choose to mail one, and include your player ID number on your check. At that point, you can also click on a link that will display an address to which the check should be mailed.



Enter me individually as a softball player in the ASA MD-DC Pool:


The Congressional Softball League respects your privacy. Therefore, information about teams is only available to League members.

Register as a player in the Maryland-DC ASA Pool.

For more information or clarifications before you register, contact the CSL Commissioner.
IN WASHINGTON,
THE LAST PLACE TO GO BEFORE YOU HIT HOME...
.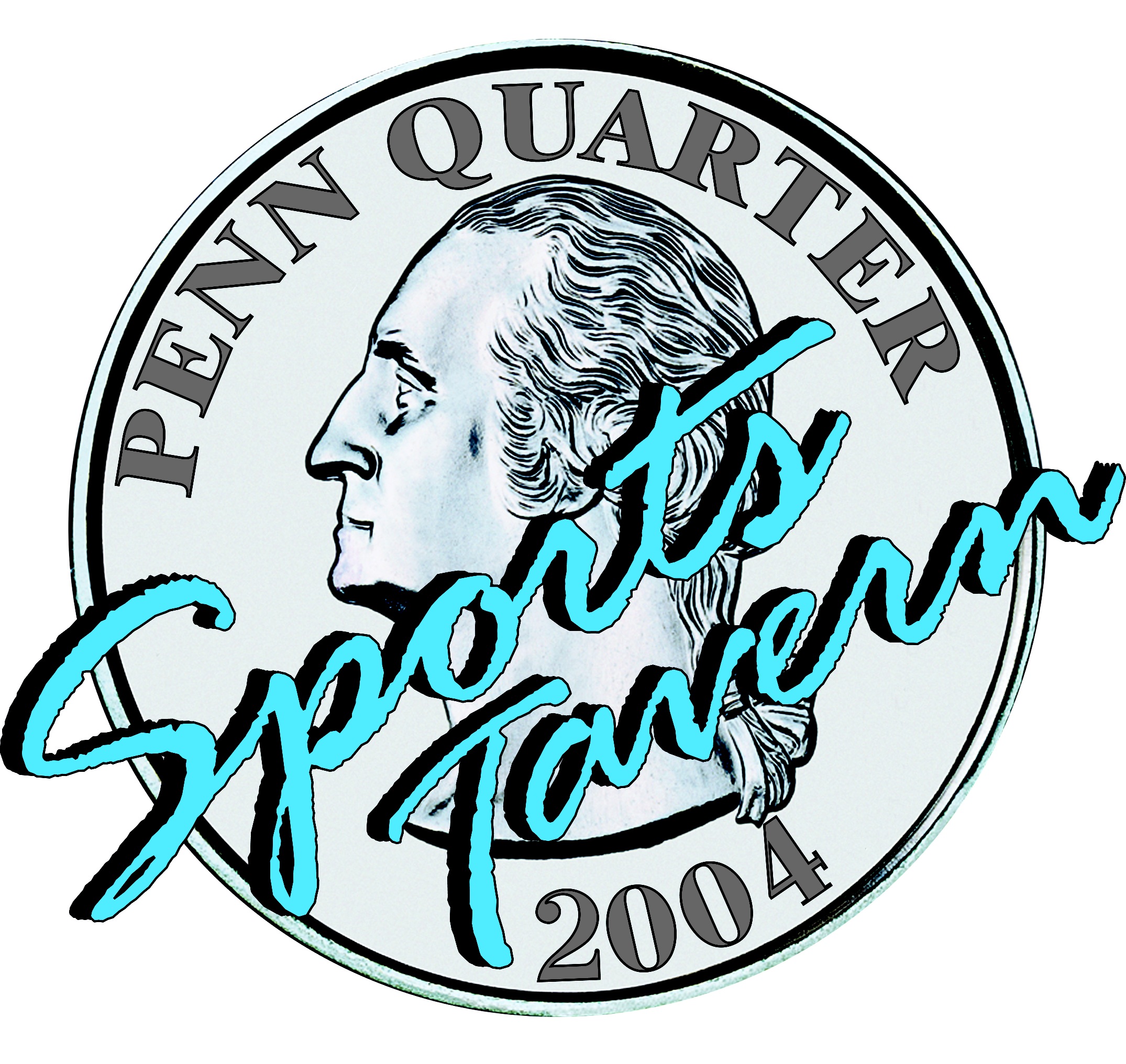 Penn Quarter Sports Tavern
639 Indiana Ave., NW
Across 7th Street at Archives Metro Station
202-347-6666
---
CSL Web last updated 02/23/13. For problems, suggestions or ideas for this web site, contact the Webmaster. For League issues, contact the Commissioner. All text, images and techniques ©1998-2013.