From the Greats of the Past...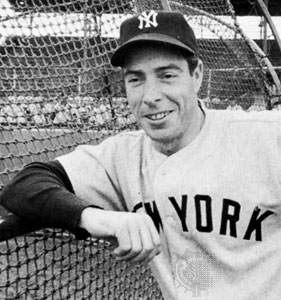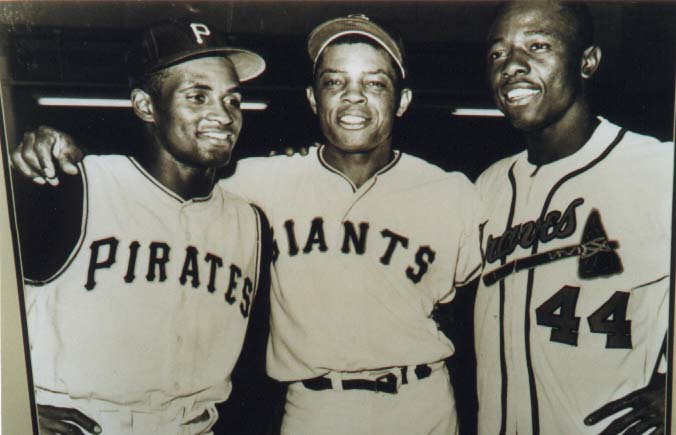 To the Greats of the Present . . .
---
We Salute and Congratulate
Courting Disaster

for Winning the 1997 Congressional Softball League Tournament.
Runners-Up team, Majority Wynners
Third Place team, Scissortailed Flycatchers
Fourth Place team, Tortilla Coast
Click to see bracket with results of all games.
---
(Lots of photos -- please be patient.)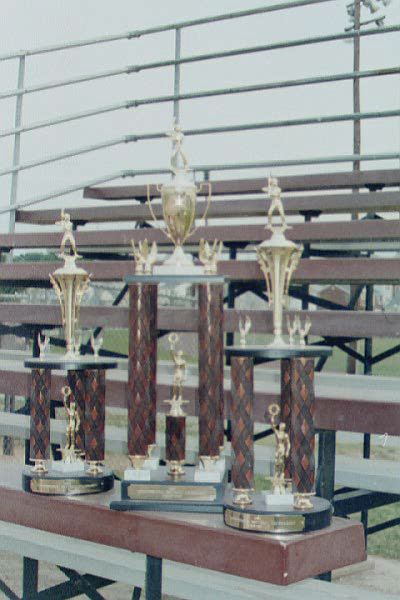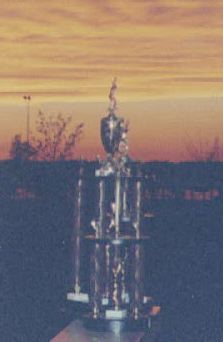 The trophies were on display throughout the night of the championship round.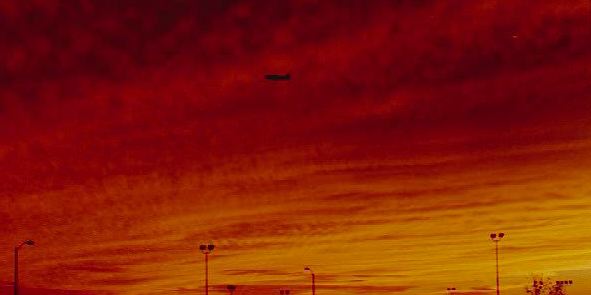 Planes from National Airport and Presidential helicopters flew past the field during the brilliant sunset.
Joe Wynn, manager of the Majority Wynners coaches first base in front of his team's dugout
during the first round against the Scissortailed Flycatchers.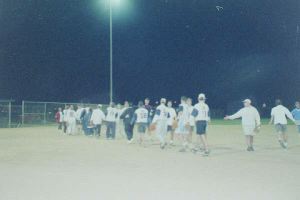 The Scissortailed Flycatchers congratulate the Majority Wynners on their 16-4 win.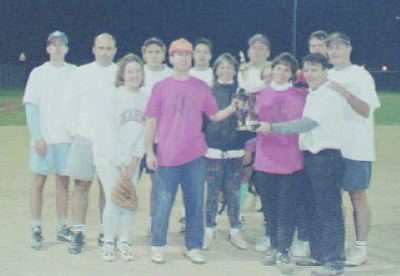 Scissortailed Flycatchers accept their third place trophy from League Commissioner Gary Caruso.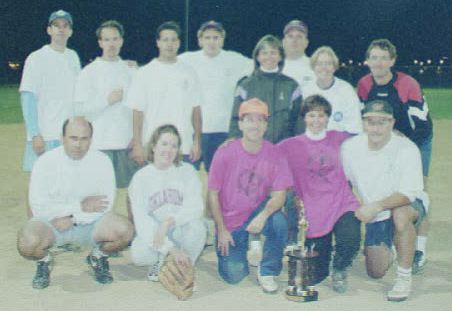 Scissortailed Flycatchers, formerly sponsored by the late Rep. Mike Synar, pose with their trophy.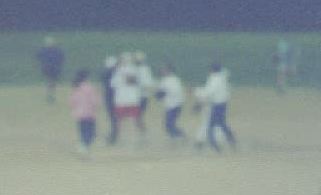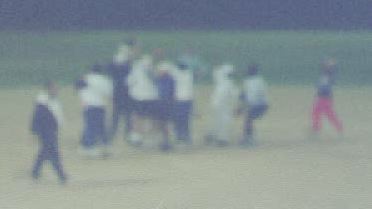 Courting Disaster players celebrate their championship win after the last out of the game.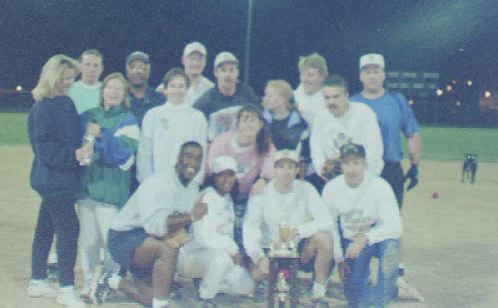 U.S. District Court's "Courting Disaster" pose with their championship trophy
(while the commissioner's dog, Potamus, plays his own game behind the champions).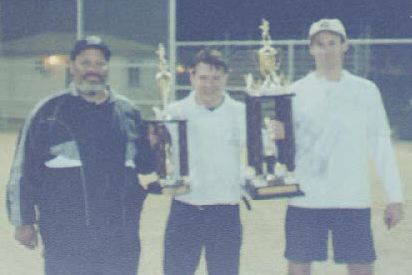 Commissioner Gary Caruso (center) presents the Runners-Up Trophy
to the Republican National Congressional Committee's "Majority Wynners" Captain Joe Wynn (left)
and the Championship Trophy to the U.S. District Court's "Courting Disaster" Captain Nicholas Blend (right).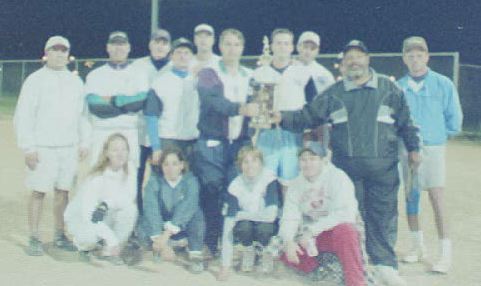 The Republican National Congressional Committee's "Majority Wynners" pose with their runners-up trophy.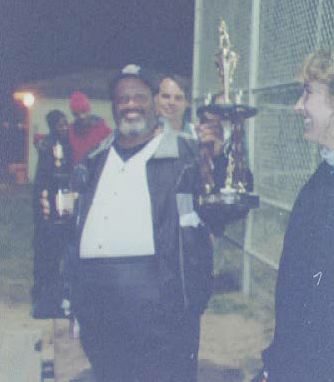 Majority Wynners coach Joe Wynn announces his retirement with champagne in hand.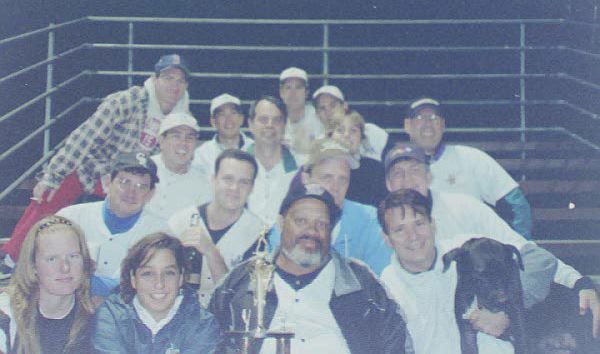 Retirement bound Joe Wynn poses with his team and Commissioner Caruso and Potamus.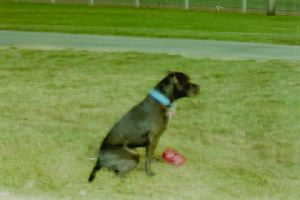 Potamus waits patiently with his toy for his turn on the field!
---
CSL Web last updated 03/04/09. For problems, suggestions or ideas for this web site, contact the Webmaster - Han Costa. For League issues, contact the Commissioner. All text, images and techniques ©1998-2009.