Congressional Softball League Registration

"B" Conference
---
This page lists how to register as a player in the CSL.
Below explains in detail fees, types of registration options and insurance for players in the CSL.
THE CONGRESSIONAL SOFTBALL LEAGUE (CSL) REGISTRATION ENTRY FEE IS A FLAT $12 per player RATE FOR PLAYERS WHO CAN BE ON A TEAM ROSTER OR IN THE CSL PLAYER POOL AS A FREE AGENT.
After registering as a player in the CSL, managers can "draft" players from the free agent pool onto their rosters at any time during the season through the Commissioner. Teams may pull as many free agents as they want without limitations...and players, while considered full-time participants, only have a tournament deadline requirement for being placed on a roster, and have no limitations on the number of games they play during the season. If entered on a roster by mid-July, players can be included on tournament rosters for championship play at the end of the season.
The Commissioner will make every effort to assist free agents - to find teams in need of players and matching players with teams. After a player's registration is received, the Commissioner will send a questionnaire for the free agent to enter a description of abilities and preferences for a team...e.g., position preferences on the field defensively, playing with others from the same regional area of the country, days of the week available to play, level of play (casual versus competitive) and other information the free agent wishes to display for the managers to review.
NOTE however, THE LEAGUE CANNOT GUARANTEE placement on a team. After you register with the league, your fee can be refunded if you do not get matched with a team. HOWEVER, THE LEAGUE CANNOT REFUND YOUR FEE ONCE WE MATCH YOU WITH A TEAM AND SUBMIT YOUR INFORMATION TO USA FOR NATIONWIDE REGISTRATION WITH THE INSURANCE COMPANY.

SO, PLEASE BE PREPARED by reading this page carefully before registering on the next page.
INDIVIDUAL PLAYER REGISTRATION PROCESS

The fee for each full-time player is $12. If your team has already registered in the league, your team name will appear from a list of teams in a drop-down menu on the next page for you to choose. If you choose a team, your name will automatically appear on that team's roster once your payment has been marked as paid.

IF A PLAYER DOES NOT HAVE A TEAM TO SELECT AT THE TIME OF REGISTRATION, select "CSL Player Pool" at the top of the list of team names in the drop-down menu. Captains can draft players to and from the "CSL Player Pool" area during the season.
You have two options to pay your fee: mail a check or use PayPal (credit card through PayPal or an existing account). If you have any doubts, delay registering and contact the Commissioner for more information.

CONGRESSIONAL ETHICS REGULATIONS

The House and Senate Ethics rules are quite specific about prohibiting staff from receiving anything of value from those who lobby the legislative branch directly or by hiring registered lobbyists. Please see the general guidelines for the House and Senate to avoid violating ethics rules by accepting entry fees or equipment contrary to current regulations.
YOUR EXPECTATION OF PRIVACY
On the next page you will enter your personal information. The CSL will ONLY use your information to contact you about softball. A team captain or the Commissioner will contact you...to e-mail or text (your choice) more information to you, if applicable, or contact you if a team wants to draft you to play this season. If you register as a free agent, you will have the ability to enter other contact information for the captains to view when seeking to draft players...your personal information preferences are your choice to list.


PLAYER REGISTRATION STATUS

As an individual player, you have the option to register in the CSL Player Pool or on a team in the Congressional Softball League (CSL). Your registration, regardless of how you register, enters you in the USA, and covers you for an entire calendar year and for any USA team on which you play throughout the United States.
TEAM OR CSL PLAYER POOL DESIGNATION PROCESS
Players have two options to select their team classifications when registering themselves in the CSL:

1.) IF YOU DO NOT HAVE A SPECIFIC TEAM ROSTER TO SELECT, register as a Free Agent in the CSL Player Pool. On the next page in the first category (Find your team:), select "CSL Player Pool" in the drop-down menu at the top of the list of team names.

Or

2.) IF YOUR TEAM HAS ALREADY REGISTERED, YOU WILL SEE THAT TEAM NAME ON THE NEXT PAGE. Choose the team name during registration. On the next page in the first category (Find your team:), select your team from the list of team names in the drop-down menu.

Or

3.) IF YOUR TEAM HAS REGISTERED BUT YOU DO NOT SEE THAT TEAM NAME ON THE NEXT PAGE, choose "CSL Player Pool" in the drop-down menu at the top of the list of team names. It simply means that your team has not registered or has yet to be certified by the Commissioner. Either way, the Commissioner can move you onto the correct roster at a later date. E-mail the Commissioner to indicate the team name roster on which you desire to be listed.
REGISTRATION FEE PROCESS

On the final page of registration, you will have an option to pay your fee EITHER BY CHECK or ON-LINE via PayPal, using a credit card or your PayPal account. (Any PayPal account can send the fee for you if you sign into that PayPal account during the final phase of registration.)

After you enter your information on the next page, and submit it to our database, DO NOT REFRESH THE PAGE OR HIT YOUR BACK BROWERS OR IT WILL ENTER YOU AGAIN AS A DUPLICATE PLAYER. Our system will assign you a UNIQUE player number and list the identification number of the team or player pool you selected from the drop-down menu in the first category (Find your team:). Print that page for your records or include a copy with your check if you choose to mail one, and include your player ID number on your check. At that point, you can also click on a link that will display an address to which the check should be mailed.



Enter me individually in the Congressional Softball League:


Register as a player in the Congressional Softball League.
For more information or clarifications before you register, contact the CSL Commissioner.
IMPORTANT DETAILS ABOUT THE INSURANCE


ALL PLAYERS, SPONSORS, FIELD OWNERS, COACHES, UMPIRES, SCOREKEEPERS AND ANYONE REGISTERED in the CSL automatically receives USA Bollinger liability insurance. The liability (NOT ACCIDENT HEALTH) insurance will cover each player for ANY team (or multiple teams) in our league that they play on this season and is valid throughout the nation while the player participates in ANY league under USA sanctions during practices, clinics, games or tournaments for an entire calendar year. The insurance will remain in effect on a yearly basis and is automatically renewable next season through CSL.

Remember, this insurance is portable, and liability coverage stays with a registered player regardless of the number of teams or where that player participates throughout the nation (in USA leagues) for the remainder of the calendar year. THIS INSURANCE ONLY REIMBURSES NON-PLAYERS AND PROPERTY OWNERS.
$5,000,000 Liability Insurance Plan

This USA Liability Insurance Plan provides protection
for lawsuits and court judgments that may result from bodily
injury and property damage claims arising out of softball operations.

The policy limits are:

$5,000,000 per Occurrence limit
$8,000,000 Aggregate limit per Location
$2,000,000 Products/Completed Operations aggregate
$2,000,000 Advertising/Personal Injury limit
$2,000,000 Sexual Abuse limit per occurrence
$2,000,000 Sexual Abuse limit aggregate
$300,000 Fire Legal Liability
$10,000 Medical Payments (to non-participants)
$0 Deductible

Note: The policy no longer covers broken auto windows...don't hit foul balls!

The policy includes Participants Liability, which is one of the most
important aspects of Liability coverage for sports organizations.

Who is covered under this policy?
♦ Organizers
♦ Officials
♦ Participating Teams or Players
♦ Individual Team Members
♦ Field Owners (as Additional Insureds, if requested)
♦ Sponsors

This is the most comprehensive coverage available.
WHY INSURANCE?
In the past, our insurance policy paid out claims amounting to thousands of dollars for property damage, as well as for injuries to passersby on the Mall.
Surprisingly, the league previously faced (but thankfully avoided) a multi-million dollar suit, not once, but TWICE when tourists were hit by errant balls on the Mall. One of those incidents was rather severe when a tourist was knocked unconscious by a hard hit softball that had become like a missile. Therefore, we are proud to be able to provide affordable coverage included with the $28 per player paid to protect everyone's interests (sponsors, field owners, players, umpires, the team and the league) during the season with liability insurance through USA.

The liability insurance will provide general spectator liability coverage of $5,000,000 per occurrence for bodily injury and property damage with $5,000 medical payment for non-participants with NO deductibles, but more importantly, covers the team as an entity, captains, players, umpires and sponsors who may be individually named in a suit from spectators or passersby.


Visit the USA web site www.mddcasa.org or the Bollinger Insurance web site www.bollingerasa.com for more detailed information.
For information about claims forms or procedures, contact the CSL Commissioner.
IN WASHINGTON,
THE LAST PLACE TO GO BEFORE YOU HIT HOME...
.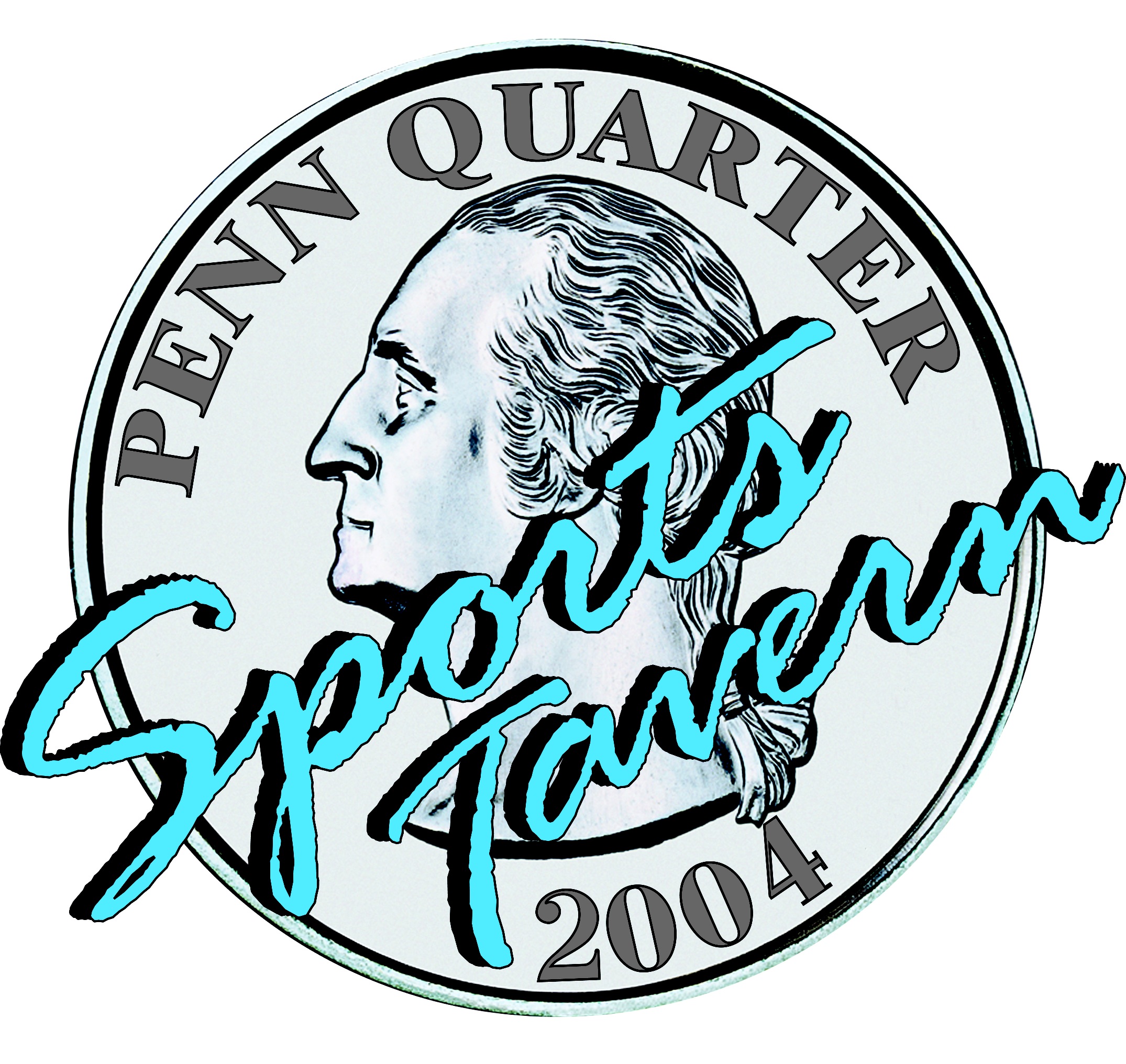 Penn Quarter Sports Tavern
639 Indiana Ave., NW
Across 7th Street at Archives Metro Station
202-347-6666
---
CSL Web last updated 02/23/20. For problems, suggestions or ideas for this web site, contact the Webmaster - Han Costa. For League issues, contact the Commissioner. All text, images and techniques ©1998-2020.