Congressional Softball League Registration

"B" Conference
---
This page explains registration options to register your team in the CSL.
Below explains in detail fees, team names, types of registrations and insurance.
THE CONGRESSIONAL SOFTBALL LEAGUE (CSL) REGISTRATION FEE IS BASED ON THE NUMBER OF PLAYERS PER TEAM...full-time players at $12 each and part-time players at $3 each (part-timers, fill-ins, subs and interns are bundled in groups of 4 in a "Flex Slot" that managers can indicate at any time during the season using their manager's section of their team web pages).
TEAMS MUST LIST A MINIMUM OF 10 NAMES OF FULL-TIME PLAYERS ON THE INITIAL ROSTER BEFORE THEY CAN ADD FLEX SLOTS. Teams may have as many "Flex Slots" as they want without limitations...and players, while considered part-time under a "Flex Slot," are only subject to a tournament roster deadline for being placed on the roster, and a minimum of at least ONE game played EACH MONTH during a season from the time listed on the roster. If entered on the roster by mid-July, they can be included on tournament rosters for the end of the season championship play if they play at least one game in July and one game in August.

PLEASE BE PREPARED before registering on the next page.
You have two options to pay: mail a check or use PayPal (credit card through PayPal or your existing account). REMEMBER, THE INSURANCE COMPANY MANDATES THAT TEAM REGISTRATIONS MUST SUBMIT A MINIMUM OF 10 NAMES OF FULL-TIME PLAYERS ON THE INITIAL ROSTER during this registration process. Therefore, your minimum registration fee (even if you do not fill out 10 roster spots during registration) to enter the league is $120. Captains who do not list at least 10 will be able to add players at a later date to complete the roster.

TEAM NAMES AND WHO CAN REGISTER IN THE LEAGUE

Teams do NOT need congressional sponsorships to participate in the league ... teams located off Capitol Hill as well as Hill teams may register ... but for any team to carry the name of an office as part of the TEAM NAME, it must have at least one player from that office or be financially sponsored by the organization.

For example, "Jenkins Junkyard Dogs" must have someone from the Jenkins office on the team or be sponsored by the Jenkins office. If not, then call the team "Junkyard Dogs." You still may consider Jenkins as a SPONSOR even if nobody on the team works in the Jenkins office. So an establishment or product can be part of the team name if sponsored by that entity...Coors Dogs, Penn Quarter Coors Dogs, Penn Quarter Junkyard Dogs or Coors Junkyard Dogs are acceptable names. If you are in doubt, contact the Commissioner before registering.

CONGRESSIONAL ETHICS REGULATIONS

The House and Senate Ethics rules are quite specific about prohibiting congressional staff from receiving anything of value from those who lobby the legislative branch directly or with registered lobbiests. Please see the general guidelines for the House and Senate to avoid violating ethics rules by accepting fees or equipment contrary to current regulations.


TEAM REGISTRATION

To register a team, you must initially enter the names of at least your first 10 full-time core players to establish a team in the league (required for USA insurance coverage).
Captains have two options to register their teams:

1.) Either register the entire team with both full-time and part-time players (part-time players can only be bundled together 4 at a time into a Flex Slot...see the next section) during the initial registration process, OR

2.) Register your core players initially and opt for your other full-time players to individually register themselves any time after your core players have constituted an official team. Part-time players CANNOT be registered now...only a placeholder can be registered...a captain can only add a "Flex" as the first name and "Slot" as the last name now which will be charged at the rate of another full-time player on your roster, but will allow you to list each of the 4 part-time player's names in that flex slot after the team pages open.

PART-TIME PLAYERS

A reduced-fee structure for interns and part-time fill-in players will allow more than one player to occupy a roster slot by being designated as a part-time player through a "Flex Slot." Managers have two options for registering their part-time players:

1.) After you list your first 10 full-time core players, add extra $12 roster slots NOW for part-time players during this initial registration process by marking ("Flex" for the first name and "Slot" as the last name) in the name fields on your roster entry. Then you can rotate 4 part-time players per "Flex Slot" onto your roster during the season...and YOU CAN HAVE AS MANY FLEX SLOTS AS YOU NEED...OR,

2.) Wait for the team pages to open in April and under the Manager's Section of your team web page, purchase as many "Flex Slots" costing $12 each which allows you to add 4 part-time player names per flex slot at that time...average fee for a part-time player is $3 each. Managers may also add a free VIP registration later...just as long as you register at least 10 full-time players now.

VIP REGISTRATION

Sponsors, chief officers of an organization and Members of Congress may be added to rosters at NO COST as part of the VIP registration. VIP registration will also be available under the manager's section of the team web pages when they open in April.
(When the team pages open, the Commissioner will send an e-mail to captains with detailed information about how to add VIP and Part-time players...just be aware now that you have these options.)
REGISTRATION FEE PROCESS...filling out the forms

During the registration, you will have an option at the end of the process to pay your fee EITHER BY CHECK OR ON-LINE VIA PayPal. (Anyone on your team with a PayPal account can transmit the fee for your team. The Commissioner can also send you an invoice through PayPal.)

When registering your team, have the names of at least 10 full-time players for your roster ready to input before proceeding through the registration steps...the final two steps will ask you to enter at least 10 names (it will calculate 10 names in any case as your minimum fee in the event that you fail to enter at least 10 names). Once you enter your roster during registration, you may choose to pay the fee online through PayPal with a credit card, OR click the link to view the check-mailing instructions. If you have a problem, e-mail the Commissioner directly for instructions on where to mail a check. You may also request that the Commissioner send you an invoice through PayPal.



TEAM REGISTRATION TIPS

TEAM REGISTRATION fees are based on the number of players on a team calculated at a rate of $12 per full-time player or per "Flex Slot" that accommodates 4 part-time players after your team web page opens. The USA insurance company requires that a minimum of 10 full-time players constitute a team. Therefore, managers must enter a minimum of at least 10 names on their initial rosters for a minimum fee of $120 per team (then let their other full-time players register and pay individually)...or may opt to register the entire team now.

REMEMBER, the registration process will begin calculating its minimum billing at $120 regardless of whether or not managers enter all 10 names on their rosters, so managers should prepare accordingly. For managers who list more than the minimum number of players while registering their teams, the registration process will automatically calculate the total team fee during the final registration steps.
NOTE THAT USING THE BACK BUTTON ON YOUR BROWSER OR REFRESHING YOUR PAGE WILL REGISTER YOUR TEAM MORE THAN ONCE AND BILL YOU MORE THAN ONCE.

OOPS...If you fail to list at least the minimum of 10 players on your initial roster, you will still be charged $120, but you may update your empty roster slots with names after the season begins at no additional charge.

LAST YEAR'S TEAMS: Managers who re-register a team from last season by using last year's password will be able to streamline the process and edit last year's team information and roster list. Note that our software limits the initial roster to only 30 players who can be carried over NOW from last year. Excess players will be listed at the bottom of the roster form in an area that cannot be included now. However, once you have registered your team and the season has begun, you may exceed the 30-player roster limit at that time through your Manager's Section on the team web page.

Before your team page is created on the league web site, the Commissioner must certify that the team registration fees are received.
A FINAL REMINDER TO CAPTAINS ABOUT E-MAIL

During the start of scheduling, captains can receive ON THE FIRST DAY as many as 100 e-mails from other captains asking to fill open dates...NOTE that your E-MAIL OF RECORD WILL INITIALLY RECEIVE MANY E-MAILS, but ONLY FROM OTHER CAPTAINS and only about softball.
PLAN ACCORDINGLY FOR THE FIRST TWO WEEKS OF THE SEASON WHEN SCHEDULING E-MAILS FLURRY BACK AND FORTH.
You may also list emergency or private contact information in the private notes to the Commissioner section during the registration process. This information will only be used by the Commissioner to contact you in an emergency situation if other means fail.

IMPORTANT DETAILS ABOUT THE INSURANCE


Through an agreement between the CSL and USA, we are able to provide liability insurance for teams to qualify for field permits but no longer provide secondary affordable accident or injury insurance for players who are injured while playing. The CSL team registration is based on a per-player basis.
ALL PLAYERS, SPONSORS, FIELD OWNERS, COACHES, UMPIRES, SCOREKEEPERS AND ANYONE REGISTERED FULL-TIME in the CSL automatically receives USA Bollinger property/injury (to spectators) liability insurance. Players also will be included on an electronic USA identification list as proof of coverage.

The insurance will cover each player for ANY team (or multiple teams) they play on this season and is valid throughout the nation while the player participates in ANY league under USA sanctions during practices, clinics, games or tournaments for an entire calendar year. The insurance will remain in effect on a yearly basis and is automatically renewable next season through CSL.

(The CSL no longer carries an injury health option with USA for game participants.)

Remember, this liability insurance is portable, and coverage stays with a registered player regardless of the number of teams or where that player participates throughout the nation for the remainder of the calendar year.

WHY LIABILITY INSURANCE?

In past years, non-players and passersby were covered for expensive healthcare treatments amounting to tens of thousands of dollars for broken teeth, broken bones, reconstructive knee surgery, plastic surgery for a broken nose from a line drive and for less serious accidents or injuries to passersby on the Mall.
In 2011 one of those incidents was rather severe when a tourist was knocked unconscious by a hard hit softball that had become like a missile. Therefore, we are proud to be able to provide affordable liability coverage included with the $12 per player fee to protect everyone's interests (sponsors, field owners, players, umpires, the teams and the league) during the season with liability insurance through USA.

The liability insurance will provide general spectator liability coverage of $5,000,000 per occurrence for bodily injury and property damage with $5,000 medical payment for non-participants with NO deductibles, but more importantly, covers the team as an entity, captains, players, umpires and sponsors who may be individually named in a suit from spectators or passersby.


Visit the USA web site www.mddcasa.org or the Bollinger Insurance web site www.bollingerasa.com for more detailed information.
For information about claims procedures and forms, contact the CSL Commissioner.

Register your team in the Congressional Softball League:




Process # 1: I know my password from last year...


My team played in the league last season, and I know my team's name as well as last season's manager's password.

(LAST YEAR'S TEAM INFORMATION AND ROSTER will be available to easily edit during registration.)

Process 2: I do not remember last year's password...


My team played in the league last season, and I would like the password sent to the manager's e-mail address of record listed last year.

(LAST YEAR'S TEAM INFORMATION AND ROSTER will be available to edit BY RETURNING TO THIS PAGE AND USING PROCESS #1 ABOVE...AFTER PASSWORDS ARE SENT TO YOU.)


My team is already registered, and I'd like to check my team status:




See if your CSL team has properly registered and been marked as paid.
For more information or clarifications before you register, contact the CSL Commissioner.
INSURANCE DETAILS
Remember, this liability insurance is portable, and coverage stays with a registered USA player regardless of the number of teams or where that player participates throughout the nation for the remainder of the calendar year.
$5,000,000 Liability Insurance Plan

This USA Liability Insurance Plan provides protection
for lawsuits and court judgments that may result from bodily
injury and property damage claims arising out of your operations.

The policy limits are:

$5,000,000 per Occurrence limit
$8,000,000 Aggregate limit per Location
$2,000,000 Products/Completed Operations aggregate
$2,000,000 Advertising/Personal Injury limit
$2,000,000 Sexual Abuse limit per occurrence
$2,000,000 Sexual Abuse limit aggregate
$300,000 Fire Legal Liability
$10,000 Medical Payments (to non-participants)
$0 Deductible

Note: The policy no longer covers broken auto windows...so don't hit foul balls!

The policy includes Participants Liability, which is one of the most
important aspects of Liability coverage for sports organizations.

Who is covered under this policy?
♦ Organizers
♦ Officials
♦ Participating Teams or Players
♦ Individual Team Members
♦ Field Owners (as Additional Insureds, if requested)
♦ Sponsors

This is the most comprehensive coverage available.
IN WASHINGTON,
THE LAST PLACE TO GO BEFORE YOU HIT HOME...
.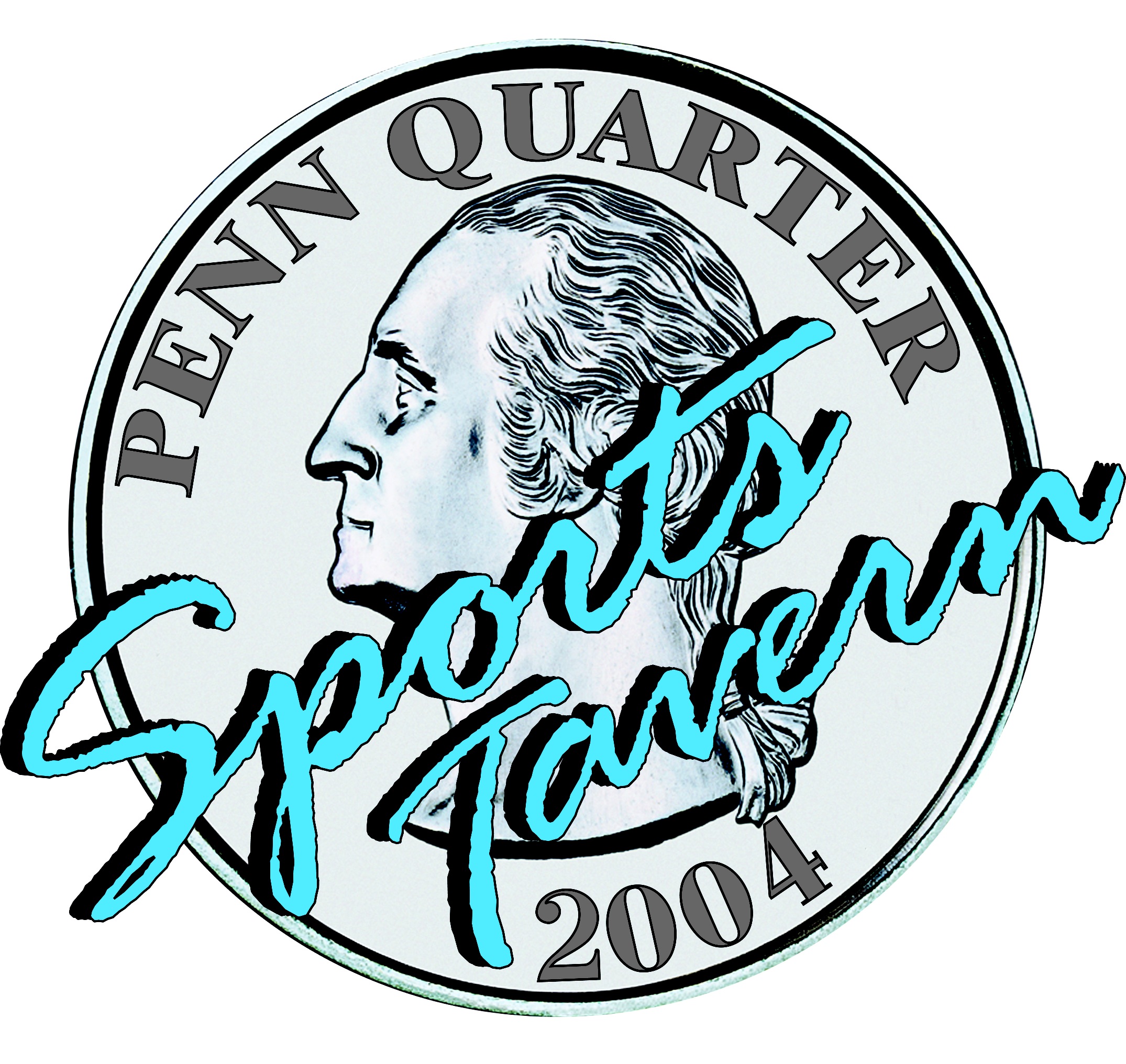 Penn Quarter Sports Tavern
639 Indiana Ave., NW
Across 7th Street at Archives Metro Station
202-347-6666
---
CSL Web last updated 02/23/20. For problems, suggestions or ideas for this web site, contact the Webmaster - Han Costa. For League issues, contact the Commissioner. All text, images and techniques ©1998-2020.