Congressional Softball League Registration

"B" Conference League
---
This page will easily help you determine which registration option is best to select.
...or check your team registration status here:
General CSL League information is contained on this page for teams...and players seeking a team as a Free Agent in the Player Pool. It also lists information about USA liability insurance.
Spring training has begun in Florida; the cherry blossoms will soon bud, and this year the Congressional Softball League celebrates its forty-ninth year of formal organization. The original House slow-pitch Congressional Softball League emphasizes sportsmanship in the best traditions of the "B" (Beer-drinking) Conference's storied history.

The "B" Conference is a casual coed league of both on the Hill and off the Hill teams, that are not required to call balls and strikes during the regular season. Teams consist of ten players (or 11 if an extra hitter is used) of whom at least three players must be women. Fees pay for the interactive web site, some playoff tournament expenses, admission into the United States Softball Association (USA), and for liability insurance for individuals registered with the league as players, coaches, scorekeepers and sponsors of teams. The policy provides $5 million of liability insurance for sponsors, the team as an entity, individuals affiliated with the team, opposing teams and league officials that covers property damage and injury to non-participants. (The CSL no longer carries the game participant injury health option with USA.)

This, the 48th year of a proud Capitol Hill league with a rich history, will once again operate casually with no specified number of games required or other restrictions placed upon teams. Captains will again be invited to a season kick-off party in April at our sponsor, Penn Quarter Sports Tavern. Teams are once more free to play games against teams both in the league and from other leagues. EVERY LEAGUE TEAM that applies to the year-end tournament will be admitted regardless of record or number of games played and guaranteed to play at least two games...that's what casual leagues do to have fun.
For the past nine years, and again this year during our 42nd Annual Tournament, teams play in a revamped "group play" structure like that of Olympic or World Soccer preliminary rounds so that teams play more games before elimination. Each team again plays a minimum of 2 games in group play before the leaders of each group advance to a double-elimination tournament played over a few Saturdays in late August and early September at a casual tournament pace...on regulation fields and under the lights. The rankings and points system calculated during the season is a fun way to rate teams without placing burdensome requirements or power rating restrictions on them during the summer...although many of our teams could be competitive in any area league or tournament — if invited.
The web site has a SSL Certificate from GoDaddy and is secured through the HTTPS URL.
The site again features public links to view team rankings and team schedules from the home page. As in the past, teams will still have their separate team pages in the private, password protected area where managers will once again make their schedules, update their rosters and record their game scores. We encourage teams to utilze Twitter, Snapchat, Facebook, Instagram, Tumblr, etc., and blogs to make their CLS experience one of fun and enjoyment during the season. Visit the league's Photo Album link on the homepage to view or download hundreds of action shots.

Team rosters will be visible only in the password protected area and all contact information will be used only for softball within the league. Captains who need players for their rosters can take advantage of a "Player Pool" (through the Commissioner) prior to the tournament roster deadline. Captains are given scorebooks and USA rules books at season's start, but can also print the league rules and game scorecards along with team line-up cards for themselves from their Manager's section of their individual team web pages. Full-time players will be listed/notated individually for USA nationwide registration. Each team and its sponsors are covered by USA liability insurance. Captains will have access to an electronic copy of the insurance certificates of the league and for certain fields throughout the Washington metropolitian area in their manager's section of their team page.


ADDITIONAL INFORMATION

More CSL information regarding equipment discounts, free USA rule books and scorebooks, scorecards and lineup cards, a listing of teams and their captains, league rules and roster/playoff details will be available when the team pages open by mid April.
The league is in talks with Gallaudet University to again secure two turf softball areas on its campus.
Teams are otherwise responsible for finding their own fields and making their own schedules against teams both in the league or from other leagues. Games begin in late April or early May.
The championship tournament is scheduled to begin the group-round pool play during the last two Saturdays in August...teams choose which of the last two Saturdays to play, but play on only one Saturday in August. Teams that advance from their August pool play competition will return to complete the tournament on the first Saturday in September after Labor Day.
GOOD LUCK, AND PLAY BALL!

For more information, contact Gary Caruso: CongAthleticAsc@aol.com

PLEASE SELECT THE OPTION BELOW THAT REPRESENTS THE TYPE OF REGISTRATION YOU DESIRE...then carefully read those pages about your registration alternatives.


Option 1 — "CSL" TEAM registration (Also registers your team with USA.)



a TEAM in the CONGRESSIONAL SOFTBALL LEAGUE

Fee: $12 per full-time player (10-player roster minimum required per team) provides $5 million liability insurance with $0 deductible. Insurance covers sponsors, field owners, players, coaches, passersby and spectators. Full-time players are listed with an electronic ID for nationwide registration and identification from USA.

CSL TEAMS NEED NOTHING MORE FOR INSURANCE COVERAGE TO QUALIFY FOR FIELD PERMITS.

Registration Status: See if your CSL team has properly registered and been marked as paid.


Option 2 — "CSL" Individual PLAYER registration

— to be added to a roster of a registered CSL team, OR, to become a Free Agent in the CSL Player Pool for CSL captains to add to their teams. (Also registers you as a USA player nationwide.)



as an INDIVIDUAL for either a specific TEAM already registered in The Congressional Softball League or as a FREE AGENT in the CSL "PLAYER POOL."

Fee: $12 per full-time player (may be listed in a player pool or placed on a specified CSL team already registered this season - choose team name in drop-down menu) receives $5 million liability insurance and individual player registration nationwide in USA. Players can be portable onto any USA team for an entire calendar year anywhere in the United States. Players will be listed with an electronic ID for identification from USA.


Congressional Federal is pleased to extend membership to the Congressional Softball League.

As a member of Congressional Federal you'll enjoy the benefits of:
· Competitive loan rates will be updated this year. Last year offers – Low APR* on cars and on personal loans.
Plus, A Visa Platinum Credit Card with no balance transfer or cash advance fees!!!!
Convenient access to Surcharge-FREE ATMs** and Shared Branches –
Visit www.CongressionalFCU.org/Locations or
Text "MYCOOP" (692667)*** to find one in your neighborhood!

· Completely FREE Checking – No minimum deposit amount or direct deposit required, with no monthly fees.
To begin to take advantage of their great products and services, open your account today by visiting:
www.CongressionalFCU.org or contact via e-mail: BusinessDevelopment@CongressionalFCU.org.

*APR=Annual Percentage Rate. Certain restrictions apply. Contact us for details.
**After the1st five transactions each month at non-Congressional Federal ATMs, additional transactions fees may apply.
***Standard text-messaging rates apply.

IN WASHINGTON,
THE LAST PLACE TO GO BEFORE YOU HIT HOME...
.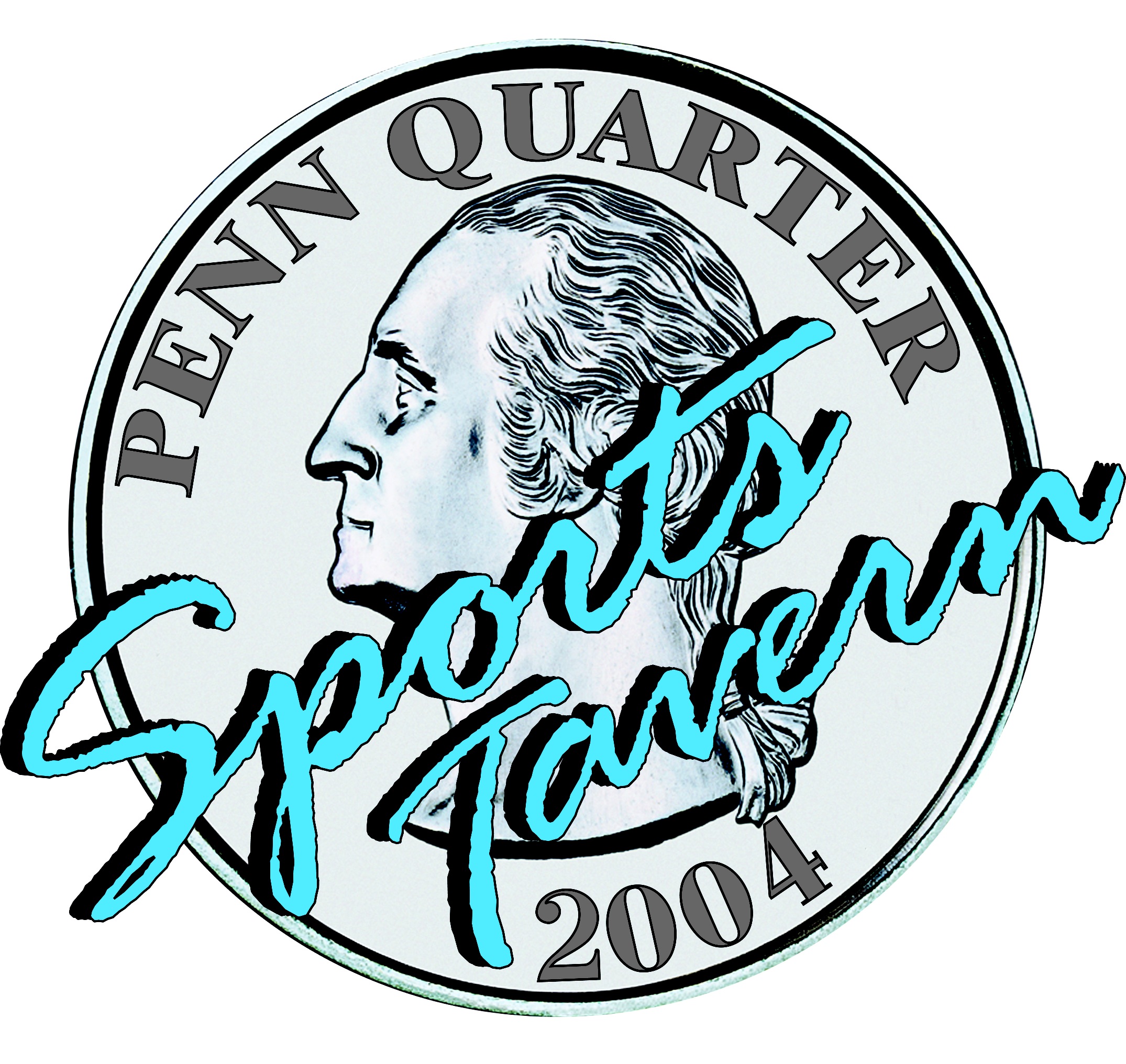 Penn Quarter Sports Tavern
639 Indiana Ave., NW
Across 7th Street at Archives Metro Station
202-347-6666

---
CSL Web last updated 02/23/20. For problems, suggestions or ideas for this web site, contact the Webmaster - Han Costa. For League issues, contact the Commissioner. All text, images and techniques ©1998-2020.